Lapping Machines – Polishing Machines – Grinding Machines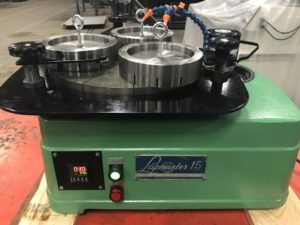 View our wide selection of Lapping Machines.  We offer refurbished machines from manufacturers like Lapmaster-Wolters, Speedfam, Engis Hyprez, PR Hoffman, Strasbaugh, Spitfire and many more.  We also list our Polishing Machines here.  All our Lapping Equipment is in excellent condition with warranty available.
You cannot add "Lapmaster 12" Polishing Machine" to the cart because the product is out of stock.
Showing all 9 results