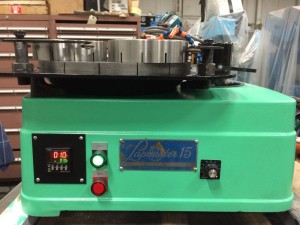 Longoria Refurbished Equipment focuses on the acquisition of industrial machinery for the purpose of reconditioning the inside and out, to make a sound yet affordable piece of equipment. The company was built on hard work and a passion to deliver quality at an economical price.
We buy  any used lapping machines either 12,15,24,36 or 48 , STC 22″, Speedfam, Hyprez, Meyer Burger, Blanchard grinder or PR Hoffman PR1 85-T
We look forward to meeting you and welcome your feedback and suggestions. Use our Contact Us page to tell us what we're doing right or what we can improve on.